The history of company Tecal S.a.s. begins in 1992 in Brescia. The effort, supported by the experience of its founder gained over many years of activity, has evolved the company towards a gradual but continuous technological upgrading. This allows us nowadays to respond effectively to the market needs in a reliable and competitive way.

Our productive growth has been initially characterized by the use of conventional machineries, gradually replaced by modern and completely automated work stations.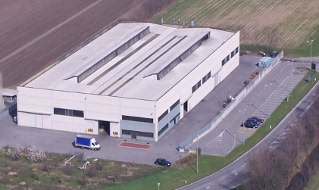 In 2002 we moved into the new headquarter in Longhena, over 10.000 sqm. of which 3200 are covered.

Nowadays Tecal is able to produce any kind of parts with presses of different outputs ( from 320 to 1000 tons) , for a total annual production of 800 tons of semifinished products.

We constantly work to satisfy the needs of the customers requiring the execution of subsequent machining or finishing treatments such as deburring, sandblasting, tumbling, etc.

We have now a tested and experienced staff for the construction and extraordinary maintenance of the dies. We personally follow all the stages related to design and testing.